High volume low speed ceiling fan
Super POLAR HVLS are industrial ceiling fans designed for cooling and balancing temperatures in large areas, both during the summer and the winter seasons. Their special design determines the destratification and the redistribution of the air towards floor level and the optimization of HVAC systems, reducing CO2 emissions, consumption, and energy costs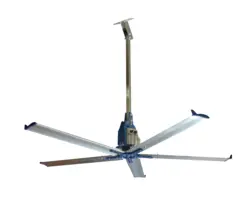 SUPER POLAR HVLS
Super POLAR HVLS can be installed in different commercial and industrial environments, when characterized by medium to large dimensions such as open space office, warehouses, airport halls, ...
Available with blade diameters of 3, 4, 5, 6 and 7 meters.
Performance from 280.000 to 850.000 m³/h.
Speed from 45 to 200 rpm.
Ventilated area up to 1.850 m2
---
Residential & Commercial Extract Ventilation
Residential and commercial extract ventilation systems are designed to remove stale air, odors, and pollutants from indoor spaces and replace them with fresh outdoor air. These systems are commonly used in buildings to improve indoor air quality, maintain a comfortable environment, and comply with ventilation standards and regulations.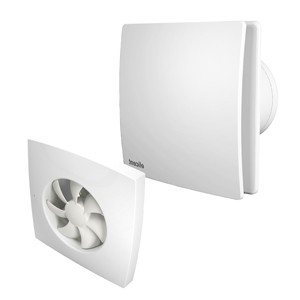 Domestic fans
The term "domestic fans" includes small range wall fans as well as ceiling fans. Small range wall fans offer a simple and economic ventilation solution for rooms with external walls as they eliminate the need for ducting.
---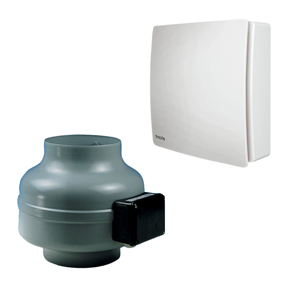 Centrifugal fans
A centrifugal fan is a mechanical device for moving air in a direction at an angle to the incoming fluid. Centrifugal fans often contain a ducted housing to direct outgoing air in a specific direction.
---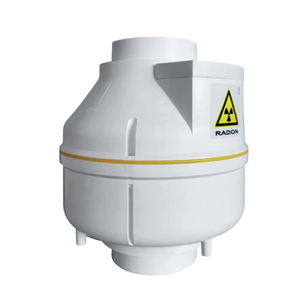 Radon mitigation fans
Radon is a colorless, chemically inert and radioactive odorless gas present in some soils from which it is produced and dispersed in the environment, accumulating in closed rooms where it becomes dangerous
---
AXR - Radon mitigation fan