The OP100 has 2 new variants
The OP100 plenum box is an ideal choice for connecting rectangular wall grilles to various duct types. It offers a variety of different options regarding box and spigot dimensions as well as optional insulation and volume control. In addition, the OP100 has a more compact design with no protruding sections.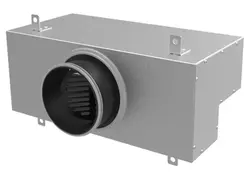 New variants : OP101 & OP102
The OP101 and OP102 plenums both come with folded lip for direct mounting on wall grilles, thus eliminating the need of the GR001 mounting frame. Specifically, the OP101 can be mounted via clip fixing whereas the OP102 via concealed screw fixing. Both versions have the following technical characteristics:
Galvanised sheet steel, PP/TPE spigot
Length: 100 – 2000 mm (per 1mm)
Height: 38 – 900 mm (per 1mm)
Depth: 100 – 650 mm (per 1mm)
Spigot: Ø 80 - 400 mm
Side / Top / Asymmetric Spigot position
Optional insulation of 6mm melamine
Optional damper
---
Possible pairings
The OP101 and OP 102 plenums can be paired with the majority of Grada's wall grilles, regardless of their specific type or characteristics. The options listed below are only a few of the possible pairings.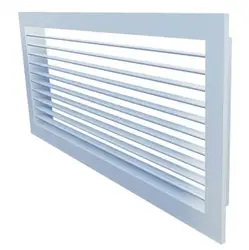 A100
---
Linear, exhaust or supply
Individually adjustable vanes
Aluminium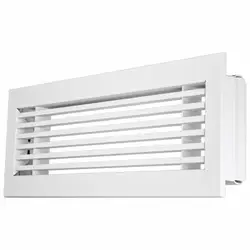 B600
---
Exhaust or supply
Fixed bars
Aluminium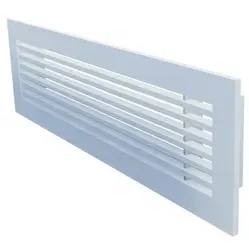 A600
---
Linear, exhaust or supply
Fixed bars
Aluminium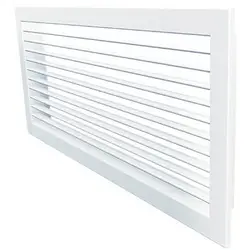 G100
---
Linear, exhaust or supply
Individually adjustable vanes
Aluminium