Brand new SDX fan speed controllers
Continuously variable speed controller for AC fans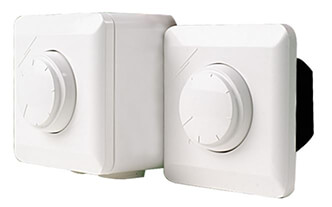 We would like to introduce the brand new SDX fan speed controllers, which will replace the good old MTX series. The SDX infinitely variable fan speed controllers regulate the speed of small, single phase AC motors up to 3 Amps.
Not only has the design of the enclosure been modernised, but also the electronics are brand new and offer many benefits. Especially the quieter motor operation at low speed is remarkable.
Key features
Infinitely variable fan speed control: SDX variable speed controllers use phase angle control (TRIAC technology) to reduce the motor voltage and control the fan speed
Reduced installation time: the screwless connectors reduce wiring and installation time. They eliminate the need for routing maintenance and guarantee a reliable contact for solid or stranded wires
Contemporary design: the new enclosure features a modern and contemporary design. It is manufactured in the Sentera Plastics factory to guarantee optimal quality
Microprocessor controlled: SDX series are microprocessor controlled to guarantee accurate motor control and to minimise motor noise. Compare SDX series with other fan speed controllers and listen to the difference
Inset or surface mounting: SDX series can be used for inset mounting (IP44) or surface mounting (IP55)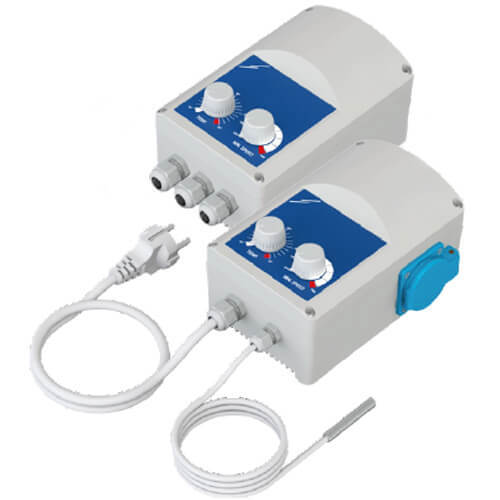 GTE-DM
The GTE fan speed controller automatically regulates the speed of single phase voltage controllable motors (230 VAC / 50—60 Hz) according to the measured temperature values.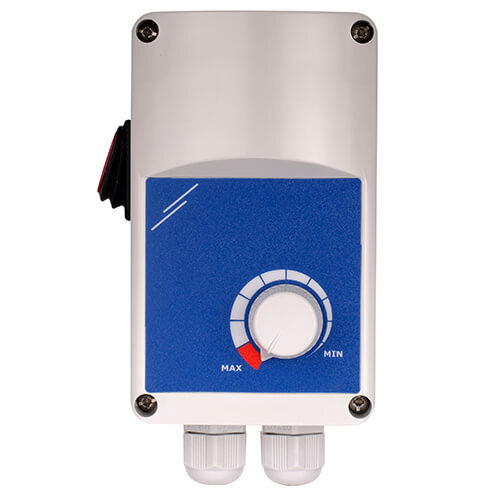 ITR
The electronic speed controllers of the ITR9 series control the speed of single-phase (110—240 VAC / 50—60 Hz) voltage controllable motors by varying the supplied voltage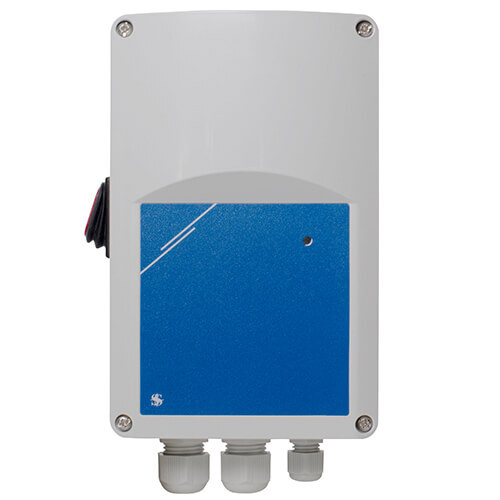 EVS
The EVS-1-XX-DM electronic speed controllers automatically control the speed of single-phase voltage controllable electric motors (230 VAC / 50—60 Hz).